How To Make Money Online By Answering Questions?
Are you a type of person who wants to Make Money Online? Are you fed up with the fake popups that appear on sites you visit saying that " I made 300$ within an hour" or something like that "Congratulations ! You are the 10,000 visitor of the day. Click here to claim your price" or complete this survey to unlock the jackpot.
All of you who are reading this have definitely faced this problem at many times at different places on the web. But still you did not find a legitimate way to earn a few bucks online. Let me tell you a awesome way by which you can earn money online by giving answers online.
The ETAP
The ETAP stands for Earn to Answer Program which is run by All Exams Guide Forum. It is basically an earning program which allows you to earn money by providing answers to user's queries. This is basically a forum site in which users ask questions and ask for the resolution.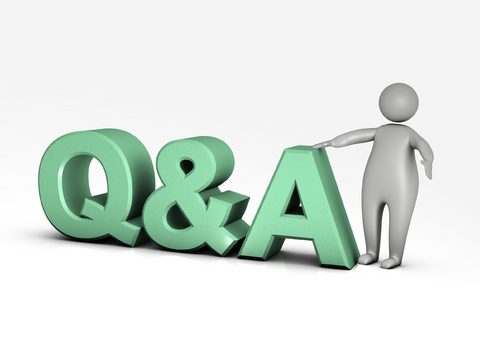 How ETAP Works?
The ETAP conducts two sessions i.e. first session which starts from 1st – 15th of each month and second session which starts from 16th to the last date of the month. The top twenty responders of each session are eligible for the cash prize. The cash prize is rewarded on the basis of ranks:
1st RankRs.3000/-
2nd Rank Rs.2500/-
3rd Rank- -Rs.2100/-
4th Rank- -Rs.1800/-
5th Rank- -Rs.1550/-
6th Rank- -Rs.1400/-
7th Rank- -Rs.1300/-
8th Rank Rs.1200/-
9th Rank- -Rs.1100/-
10th Rank-Rs.1000/-
11th RankRs.950/-
12th RankRs.900/-
13th RankRs.850/-
14th RankRs.800/-
15th Rank Rs.750/-
16th Rank- -Rs.700/-
17th Rank- -Rs.650/-
18th Rank- -Rs.600/-
19th RankRs.550/-
20th Rank Rs.500/-
How can I Make Money Online?
You can make money by giving answers to the asker's queries. For each answer you will get 5 points. If you are a newly registered user then you will be awarded 5 points for each of your answer however the awarded points can be increased by giving the quality answers.
Who can I participate?
In order to participate in the program you are supposed to be an Indian only. No other degree or qualification is required to participate in the program.
How will be I paid?
As mentioned earlier the first session ends on 15th of each month so if you are in the top 20 list you will be paid on the 20th of the month. For second session, the payments will be made on the 5th of next month.
How to start?
In order to start, Please follow the below steps:
Check the unanswered questions.
After answering check you rankings.
Hope! This Blog will help you to make money online by answering question.
Also Read the Useful HTML Tags for Punctuation marks